Office of ELL and Multilingual Programs
Welcome to Office of ELL and Multilingual Programs
There are 1492 emerging bilingual students enrolled in the English Language programs in Waltham Public Schools. These students represent 35 languages! WPS ESL teachers are actively instructing with anti-racist pedagogy to dismantle systems of oppression. Our staff build on the strengths of students and advocate for equitable access for all.
2022-2023 BELPAC meetings. Everyone is welcome! Bienvenidos a todos!
viernes 9 de diciembre 2022 (pendiente confirmar en persona o virtual) Friday December 9, 2022 6:30 a 8:30pm
miércoles 16 febrero 2023 (virtual) Wednesday February 16, 2023 6:30 a 8:30pm
jueves 13 de abril 2023 (virtual) Thursday April 13, 2023 6:30 a 8:30pm
25 o 27 de mayo 2023 (pendiente confirmar en persona o virtual) May 25 or 27, 2023 6:30 a 8:30pm
Link to join meeting:
B/ELPAC calendario escolar reuniones de padres escolar (El último Martes del Mes)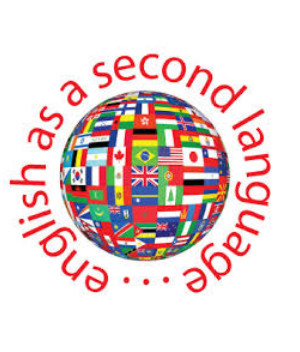 ELL and Bilingual Department Vision and Mission
Vision
The WPS ELL and Bilingual Department is committed to building on the strengths of students. We advocate for equitable access to and participation in school and community opportunities, including the Seal of Biliteracy, Waltham community partners, school-based clubs, sports, and activities. Our bilingual students engage in high-quality instruction in a community that is culturally responsive.
Mission
The ELL and Bilingual Department supports the Waltham Public Schools Mission through three pillars.
Academic:
Integrate language and content through research-based high quality instruction.

Promote English language development and biliteracy aligned with WIDA standards.

Activate and build on prior knowledge through culturally responsive pedagogy.

Foster independence through the consistent application of learning strategies.
Cultural:
Value and cultivate first language and home culture.

Bridge from first to second languages.

Respect differences and facilitate engaged academic conversations about culture, race, and language.
Socioemotional:
Create a positive learning environment where students make personal connections.

Make connections and build trust.

Serve as a bridge to the community and larger society by participating in community service.
Bilingual English Language Learners Parent Advisory Committee
The English learner parent advisory council (ELPAC) is made up of parents and legal guardians of English learners. Membership is voluntary and is open to all parents and legal guardians of students who are or have been identified as English learners.
The mission of the Waltham ELPAC is to work to promote multilingual and multicultural values for all students. We will welcome and support the families of new English language learners into the Waltham community. To that end, members will work to:
Promote a network of parents of multilingual children, and provide a forum to share information.

Advise the School Committee, Superintendent, and the Directors of English Language Learning on the development and evaluation of programs, long range planning, district-wide policy decisions, and the budget for English Language Learning.
Each school in WPS has their own parent liaison who can help to welcome incoming families to schools. If you have questions for your parent liaison, please contact your child's schools.